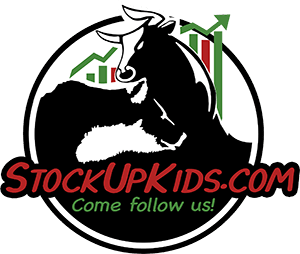 Disclosure: Stock Up Kids does not guarantee or make any recommendations on investments whatsoever. For investment advice you are encouraged to seek the services of a professional financial advisor. Your membership acknowledges that you have read and understood this disclosure.
Who we support with 10% of the website earnings.

The Common Ground Foundation was founded by Academy Award Winning Artist, Actor, and Author Lonnie Rashid Lynn Jr. known as "Common".
More than 10 years ago, Common committed his time and resources to help inner-city youth in his hometown of Chicago. Our work reaches high school students through mentoring and college preparation programs. Our focus areas are nutrition and healthy living, financial literacy, character development, and creative expression.
Common's commitment to the foundation is both in spirit and deed as he donates significant time and resources to the organization. He also takes time to talk to youth across the country to keep inspiring them to dream beyond their circumstances.

Hip Hop DetoxX has many facets , dimensions , formats and people who take part in the "Hip-HOP EMPOWERMENT" process (utilizing Hip-Hop & Pop culture as a learning tool).  Yet this approach uses Hip-Hop(Truth Without Boundaries) to facilitate critical thinking and healthy life-style choices and habits for the purposes of addressing problems conflicts and issues and to reduce violence in the urban environment which are integral parts of what is defined as public health according to the WORLD HEALTH ORGANIZATION

The Mission of Project Pneuma is to Breathe New Life holistically into the young men we serve by challenging them intellectually, strengthening them physically, nurturing them emotionally and uplifting them spiritually.
The Vision of Project Pneuma is to strive to teach our young men the art of forgiveness, self-control and discipline while giving them exposure to a new world of endless possibilities.
Project Pneuma will focus on teaching our young men forgiveness and self-control through meditation, yoga, breathing techniques and focus drills because many of their issues result from impulse actions;
discipline through martial arts and intense physical training; and exposure to different cultures and locations because so many of them have never experienced life outside of Baltimore.

YES Drop-In Center is Baltimore City's first and only drop-in center for homeless youth. YES Drop-In Center is a safe space for youth who are homeless and between the ages of 14-25, to get basic needs met and establish supportive relationships with peer staff  and allies that them make and sustain connections to long-term resources and opportunities.
YES grew out of the work of the Baltimore Homeless Youth Initiative (BHYI) Youth Leaders, a group of youth with personal experiences of homelessness that formed as an arm of the BHYI Coalition to help set its direction during 2009-10.  Among other priorities, they identified the need for and worked to create a comprehensive, one-stop-shop drop-in center for youth, located in a central location, and staffed by formerly homeless young adults with whom the youth could relate. The vision of the BHYI leaders was realized when YES opened its doors in October 2012.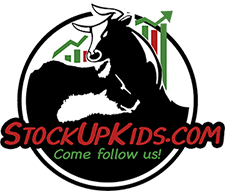 Click to Download Our Media Kit!